Sanchita Bathija, Gwalior, Madhya Pradesh
As we see the increasing popularity of the Hallyu wave, people are getting inspired from K- pop to K-dramas and of course K- fashion. If we talk about K-Fashion in particular; the uniqueness of Korean fashion is a sort of oversized, comfortable, cute, aesthetic, sometimes relaxed and rocking, or baggy look. Seoul is also the biggest fashion centre nowadays. Korean government use Korean fashion and art as soft power which is promoted through K-Pop and K-Dramas across the globe. K-Fashion is inspired by runways and street styles and consists of colourful, vibrant materials, which makes the clothing wearable for occasions as well as daily life.
One of the finest and most elegant ways to look attractive and dressed up is to invest in blazers. A blazer goes with many outfits, pick out an oversized blazer or you can go for impressive printed blazers too. It is much more comfortable and ready to go on many occasions, women in Korea carry blazers in different ways like;
Sporty, comfortable yet significant appearances: Go for an oversized blazer with joggers and a simple t-shirt and wear sneakers.
Formal look, for meetings and presentations: Style your blazer with any formal shirt and trousers with heels as comfortable for you.
Occasion look: Sometimes the party outfits' look more revealing and uncomfortable so you can also wear blazers with party wear dresses and carry some jewellery to look refined. 
If you are a college student or working woman, dress up your blazer with simple t-shirts or floral tops, crop tops, shirt tops and skinny jeans, ripped jeans, baggy jeans, mom's jeans along with sneakers or any comfortable footwear and accessories with minimal pendants to rock your elegance.
Some K-drama inspired look that impressed me a lot 
In the drama 'Bride of the Water God' the female lead character Yoon So-ah role played by the actress Shin Se-kyung, carries a beige blazer along with blue cuffs in episode 12, creating a simply beautiful look.
In the drama 'Fight for my way' the female lead Choi Ae-ra's role is played by the actress Kim Ji-won, wearing a pastel blue blazer with a white t-shirt and pastel blue trousers, this look influenced me a lot. 
Korean actress Song Hye-kyo inspired smart, casual and graceful look. She carries the white blazer with a flared skirt.  Another outfit which flattered me was Park Min-young-inspired blazer cut blouse with pants tighter from thighs and flared from calves (bellbottom's). Krystal Jung from f(X) inspired style, she skipped the blouse and carried the button-up black blazer and paired it with black pants, hence the #girlboss look. 
In a recent hit K-drama, 'Crash Landing On You' female lead Son Ye-jin, portrayed the character of a rich CEO, her outfits created a buzz every time she visited on screen, how her blazers always dangled over her shoulders, created a look of a potential office lady.    
Not only do Korean actresses carry the dazzling fashion of blazers, even Korean actors  look super awesome in their unique blazer statement.
Kim Bum, in his K-Drama 'Tale of the Nine Tailed,' was looking dapper with his red blazer and pants along with a black shirt underneath.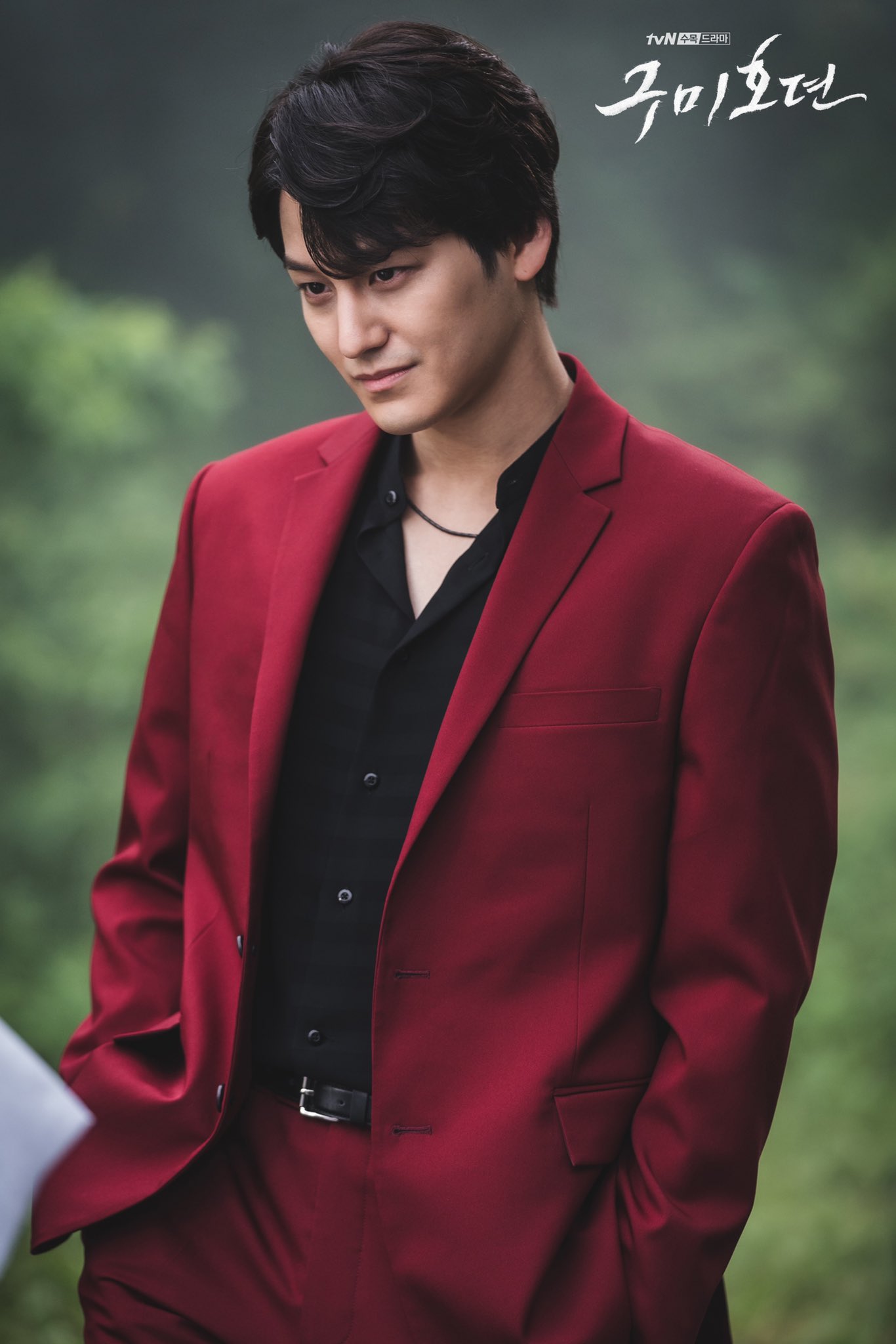 Nam Joo-hyuk in his photo shoot for 'Cosmopolitan' wore a khaki brown blazer with khaki brown pants underneath a turtleneck sweater, which created an irresistible look all along. 
Kim Tae-hyung from BTS is very much known for his escalating looks, one such was captured when he wore, an oversized, long, black blazer with black pants underneath a maroon long point collar shirt, looking as gorgeous as a Greek god.
Bonus: Red Blazers are always good to go in any season!
Blazers are simple yet give you a significant look, tell us in the comments which look you would love to style.